If you haven't watched " Enola Holmes ", you're missing out on a great entertainment opportunity there, see? The new Netflix film , which has Millie Bobby Brown as its protagonist , tells the story of the 16-year-old sister of the world-famous detective, Sherlock Holmes (Henry Cavill), who, let's say, pulled the same vocation from his brother to the investigation and getting into – various – trouble!
And one of the characters that drew a lot of attention from viewers and stole our shipper hearts was Lord Tewksbury , played by the cute Louis Partridge , and that is the protagonist's love interest . So, since we are all in love with him, there is nothing more fair than bringing curiosities about this English actor that we will still hear a lot about, right? And we took the opportunity to ask: confirm the sequence, Netflix!
1. " Enola Holmes " was not his first work with Netflix , he participated in the series " Medici ";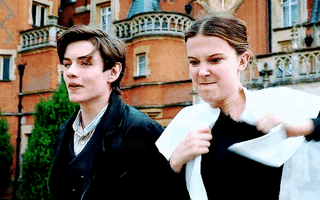 2. He is terrified of heights;
3. What he hates the most about flying is the turbulence;
4. He doesn't eat crab at all;
5. Louis loves to take a cold shower;
6. He prefers tea to coffee;
7. Louis loves to make people laugh;
8. Ele amou a série "Normal People";
9. The cutie is Gemini on the 3rd of June;
10. He loves 80's music;
11. His favorite bands are The Strokes, The Smiths and The Cure;
12. He is learning to play the piano.
You can talk, you now even wanted to watch the movie to become a fan of this universe, right? " Enola Holmes ", with Louis Partridge and Millie Bobby Brown , is available on Netflix and you can see the trailer below: